NORTHVIEW CAVALIERS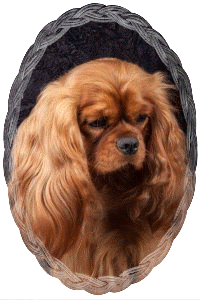 PRESENTS:
Northview Crimson Splendor - aka. Gemma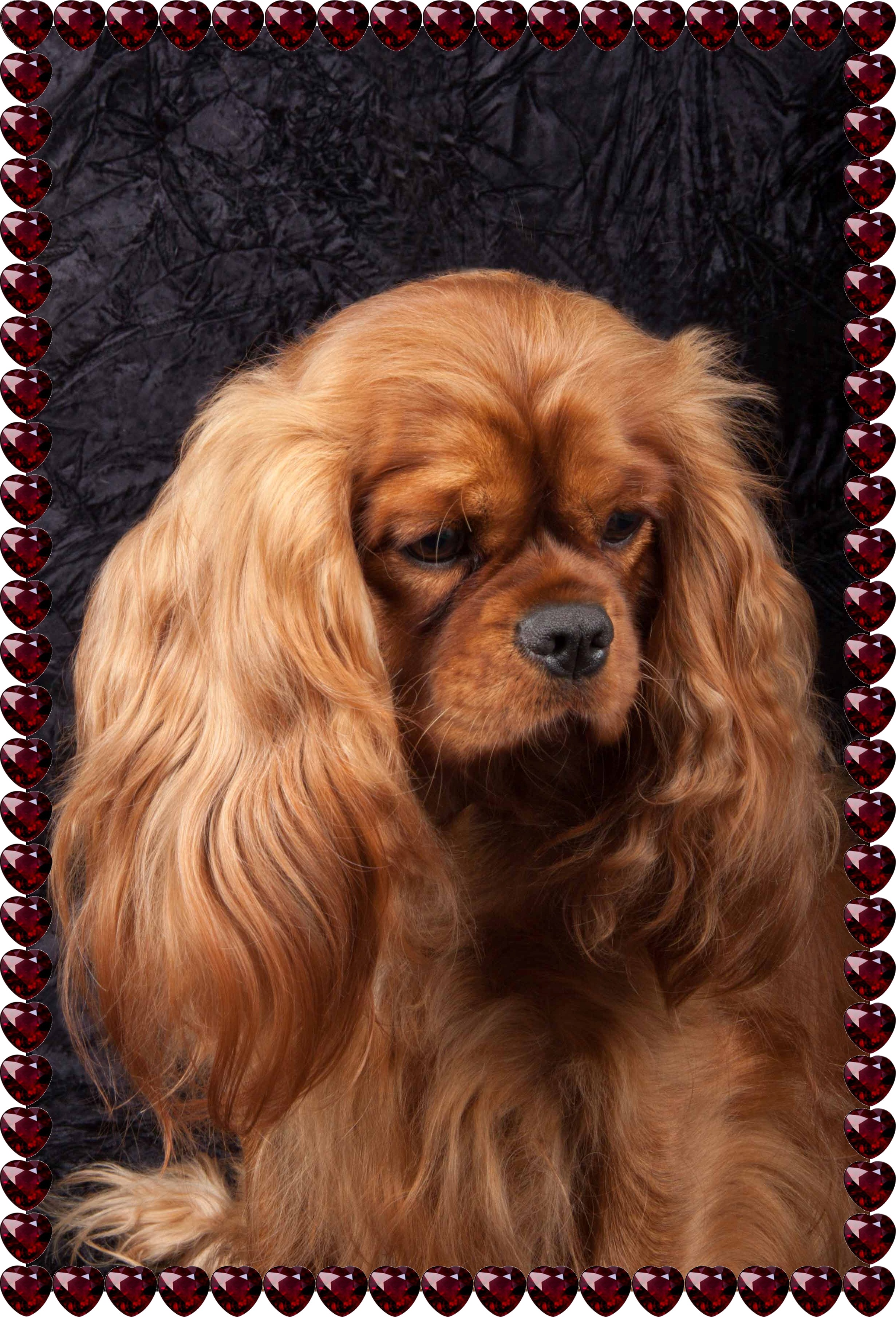 AKC Registered.
Health Tested Annually.
Pedigree of Northview Crimson Splendor

Date of Birth: December 13, 2013

PARENTS
GRANDPARENTS
G. GRANDPARENTS
G.G. GRANDPARENTS

SIRE:

CH Turretbank Nightfall (B/T)

Loranka's Sirius (B/T)

Pascavale Austin (R)

Loranka's Starstruck (B/T)

Turretbank Hot Lips (R)

Turretbank Deacon Brodie (B/T)

Turretbank Hot Socks (R)

CH Cotillion Black Caviar (B/T)

CH Leelyn Tatu, CGC (B/T)

Leelyn Dixie Land (B/T)

Leelyn Kay Sara (R)

CH Leelyn Tilly (R)

Eng CH Myhope Fever (R)

Leelyn Matilde (B/T)

DAM:

Toylands Spicy Salsa (R)

CH Toylands Tickle Me Elmo (R)

CH Oakhaven Christo (B)

Clopsville Atlanta (B)

Shaund Black Magic (?)

Shenanigan The Second From Oakhaven (B/T)

Oakhaven Jack Be Quick (?)
Beckshar Fen (?)

Jp's Wine Dark Sea (B)

CH Sheeba Discover Nemo (T)

CH Sheeba Special Discovery (B)

CH Sheeba Coconut (T)
J.P.S Valarie (B)

CH Pascavale Majestic (T)

J.P's Very Victorian (T)

Championships are AKC unless otherwise noted. Ending title of CGC = Canine Good Citizen Certification.

Website Created and Maintained by Suncrest Cavaliers ©2016
.
Use the link above to report any problems with this web site.
(The subject line must contain the words Northview Webmaster or it will be considered junk email)